At SIMA, John Deere has announced that its See & Spray technology will be available for the first time on European machines, built in Horst, Netherlands, following its introduction in America.
It uses camera technology to detect colour differences in the field. The cameras and hardware components are integrated into the boom and chassis of the machine, with one camera per metre of working width. These capture green plants at working speeds, with images processing the images and this data is used to facilitate spot spraying.
It is suitable for both pre-emergence applications, as well in row crops after emergence. The crop rows are known by the sprayer, which then looks for weeds between the rows.
The system has been tested on around 120,000 hectares and herbicide applications are documented using the Gen 4 display in the cab. This can be transferred via JDLink, enabling operators to see where there is increased weed pressure.
For 2023, See & Spray will be available on a limited number of R900i trailed sprayers with 36m to 39m wide booms. To facilitate See & Spray, units require: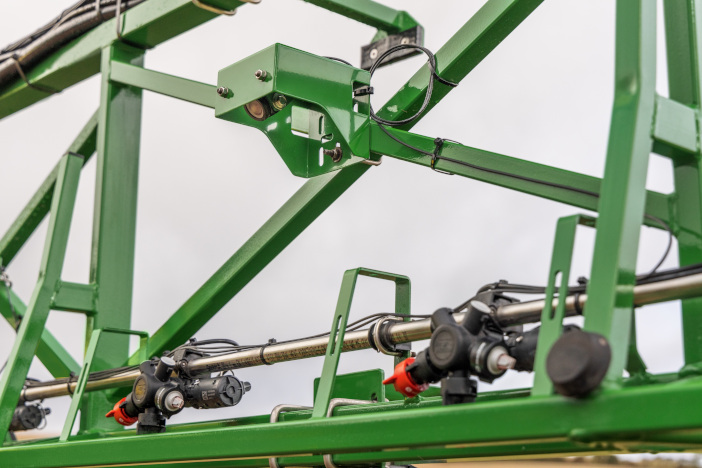 The PowrSpray System
Pressure Recircualtion Booms
TerrainCommandTM Pro
Individual Nozzle Control
The agricultural management system solution JDLinkTM
The Gen 4 Display
StarFireTM 7000 Receiver
For more information go to www.deere.co.uk