Strip-seeding specialist Claydon will use the Lamma Show (11th to the 12th of January) as the launchpad for its latest Evolution mounted drills.
Nine models are available in working widths of 3m, 4m, 4.5m, 4.8m, 5m and 6m, with 9, 13, 15 or 19 tines and a 1,910-litre hopper common across most models. The 3m 3MF and 4m 4MRF feature a 2,700-litre tank, split 50:50 for seed and fertiliser.
All models feature a hydraulic fan as standard, alongside the Artemis metering system, tramlining functionality and the front tine/7-inch A-share configuration, with a double rear toolbar and road lights.
In addition to this, hydraulic seed depth adjustment is standard, as is hydraulic operation of the front-mounted discs. The company has also improved access to the metering system for easier calibration. As well as the larger hopper sizes, when compared to the Hybrid mounted machines, it is possible to equip second and third hoppers for additional product application.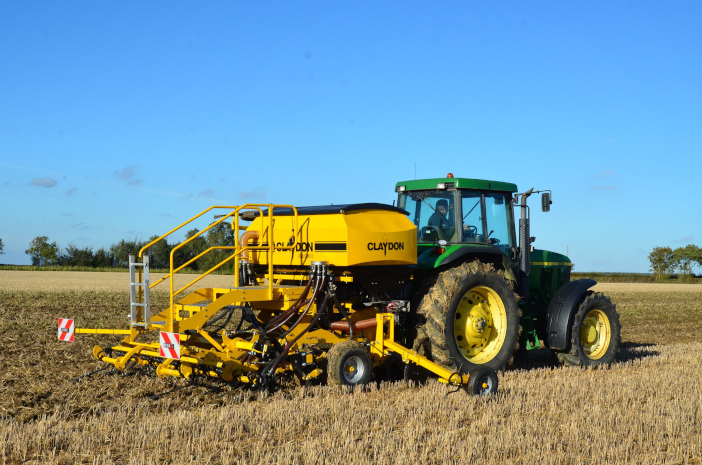 Coulter changes can be done via the quick-fit knock-on/knock-off system, enabling the operator to adapt the machine to the conditions. A large toolbox is also incorporated into the step frame. Options include GPS variable rate, pre-emergence markers, front disc stone protection, a micro-fertiliser applicator, low disturbance twin tine kit, a slug pelleter, blockage sensors and a light and vision kit.
For more information go to www.claydondrill.com